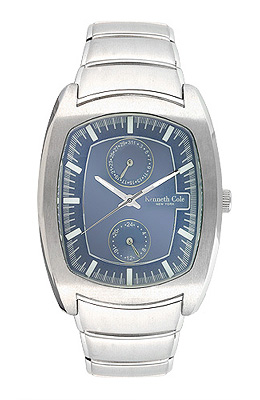 Men's Kenneth Cole watches
---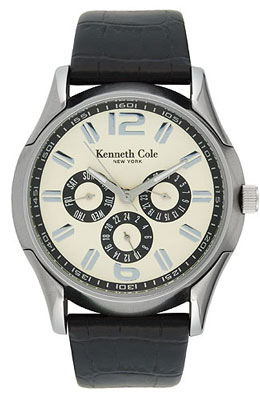 Men's Kenneth Cole timepieces
---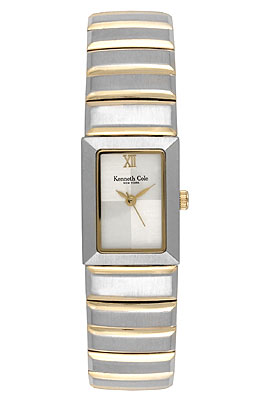 Women's Kenneth Cole watches
---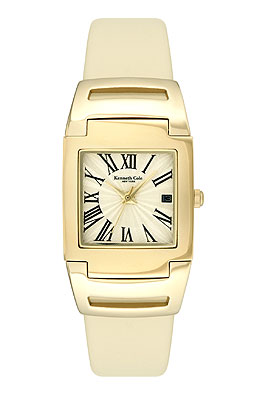 Women's Kenneth Cole timepieces
---
Kenneth Cole Watches
Kenneth Cole is a genius … or at the very least a tenacious entrepreneur. Steadfast in achieving his dream, Cole was determined he would do whatever was necessary to open his own shoe company in the 1980s. With little money but a great deal of hope and initiative, Cole knew it was easier to get credit from factories that needed the business in Europe than from American banks that did not. He lined up the factories, went to Europe, designed a collection of shoes and returned to the states to sell them.

However, Cole learned that a shoe company had two options. They could get a room at the Hilton and become one of about 1,000 shoe
companies selling their products, a choice that didn't provide the identity or image Cole felt was necessary for a new company, or they could rent a fancy showroom in Midtown Manhattan not far from the Hilton, providing more identity … but much more money too.


Kenneth Cole had a better idea, he called a friend in the trucking business and asked to borrow one of his trucks to park in Midtown Manhattan. The friend agreed but told Cole he would not likely get permission to park it in that area. Determined to make his dreams work, Cole went to the mayor's office and asked how to get a permit to park a 40-foot trailer truck in Midtown Manhattan. He was told the city only gives parking permits to production companies shooting full-length motion pictures and utility companies. The very same day, Cole went to the stationery store and changed his company's letterhead from Kenneth Cole, Inc. to Kenneth Cole Productions, Inc. and then applied for a permit to shoot a full-length film entitled "The Birth of a Shoe Company."

With Kenneth Cole Productions painted on the side of a truck, he parked at 1370 6th Avenue across from the New York Hilton, the day of a shoe show. Kenneth Cole opened for business with a fully furnished 40-foot trailer, a director (Sometimes there was film in the camera; sometimes there wasn't.), models as actresses and two of New York's finest as the company's doormen. Kenneth Cole sold 40,000 pairs of shoes in two and a half days, and the company was off and running. Today, the company is still named Kenneth Cole Productions, Inc. and serves as a reminder of the importance of resourcefulness and innovative problem solving.

Kenneth Cole shoes and watches are just as innovative as its founder's innovative beginnings. Watches come in all shapes and sizes, has a line for men and women and even have creative names, such as Matter of Time, Why Wait?, Give Me a Minute, Time and Again, Bide My Time and Wait for Me. Which creative Kenneth Cole timepiece will you choose?



Save up to 40% everyday at eWatches.com

---