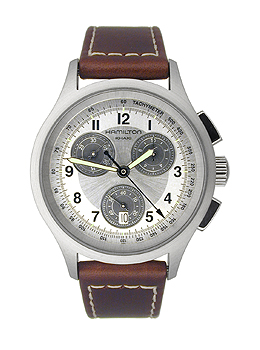 Men's Hamilton watches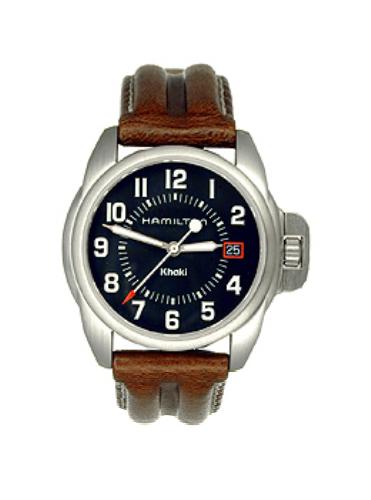 Men's Hamilton timepieces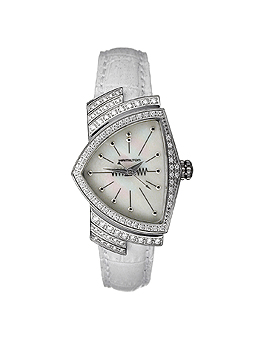 Women's Hamilton watches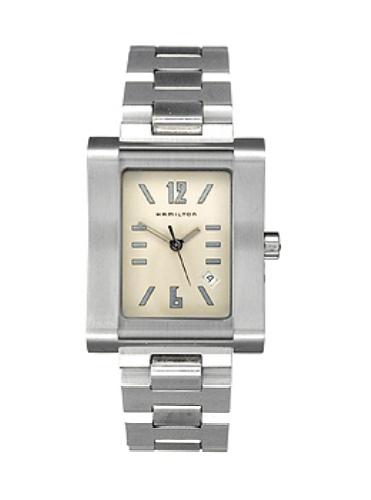 Women's Hamilton timepieces
Hamilton Watches
Founded in 1892 in Lancaster, Pennsylvania, Hamilton watches have come to represent a variety of uniquely American values – rugged individualism, functional style, initiative, boldness and steadfastness.
In 1893, Hamilton produced The Broadway Limited, a railroad watch that was dubbed "the watch of railroad accuracy." Initially produced to provide railroads with reliable timing devices, the Hamilton railroad pocket watch was adopted as the official watch of the American Expeditionary Forces worldwide. A wristwatch version of the railroad watch was issued to General Pershing and his doughboys in WWI, accompanied Admiral Byrd on his expeditions to the North and South Poles, served the Picards well on their first balloon ascent into the stratosphere and was on the wrist of the first American to scale Mount Everest.
In the period between the wars, Hamilton stylishly re-designed the conventional watch case going beyond traditional round shapes and introducing dramatic lines featuring asymmetrical, square and triangular cases. Aside from the classic designs of the era such as the Ardmore, Benton, Boutlon, Cabot, Contour and Wilshire models, now faithfully re-created in Hamilton's American Classics collection, the company also became known for producing fashionable, decorative timepieces for women.
After the Yankees won the World Series in 1928, Hamilton introduced the Yankee Watch, establishing the company as a leader in watch design. New Hamilton designs, such as the Yankee and the Piping Rock, projected the independent spirit of the day.
Other notable Hamilton innovations which forever altered watch technology included: the development of a revolutionary temperature-compensating hairspring alloy which resulted in improved timekeeping accuracy; the introduction of the world's first electric wristwatch powered by a small battery; and the introduction of the Pulsar, the world's first digital watch.
Today, Hamilton's primary collections include the American Classics collection and the Khaki collection, updated versions of the legendary military timepieces of yesteryear. These durable sport watches for both men and women include models designed to withstand the pressures of deep-sea dives, the hazards of mountain climbing and provide reliable, precise performance under extreme conditions.


Save up to 40% everyday at eWatches.com

---